What is a Standby Custodian,
Guardian or Designated Caregiver?
What would happen to your children if you and your partner were involved in a serious accident?

Whatif you had no extended family or they were not available to help in a crisis?

<![if !supportLists]>

<![endif]>

What if your child is TOO COMPLEX for your extended family to handle with love and safety?
You may know that you can designate a guardian in your Will to care for both the person and the estate of your children if you should pass away. This person is called a testamentary guardian. However, did you also know that laws in 22 states (see list below) and the District of Columbia have enacted standby guardianship provisions in their laws to allow you to designate a standby guardian if you should encounter some unforeseen circumstance other than death?
Search: Standby Custodian, Designated, Guardian, Guardianship, Custodial Care in your State Statutes and laws Minnesota Statutes are available here as an example https://www.revisor.leg.state.mn.us/statutes/?id=257B&view=chapter
<![if !vml]>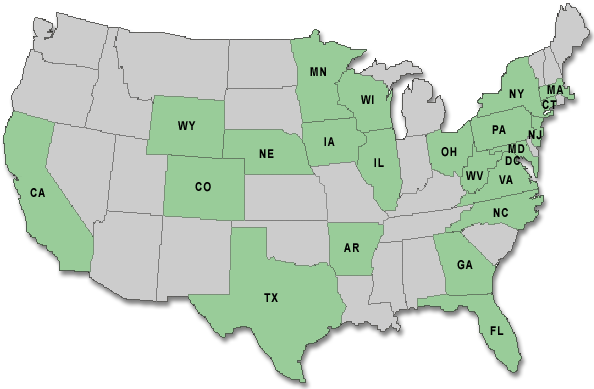 <![endif]>
Some states allow you to designate this status on your drivers license. Your Driver's License can offer immediate child protection for your child(ren)!
A few minutes and a few dollars can provide your children with an immediate Standby Guardian of your choice in an emergency situation.
What is a Standby Guardian?
Standby Guardianship is another alternative for transferring the custody and the care of children to another person. Standby Guardianship allows the custodial parent to make future plans for his or her children without having to legally transfer decision-making power.
A standby guardian is a responsible adult who has agreed to care for your child(ren) for up to one year in case of an emergency. An emergency may be injury, illness, accident, or crisis. It may include:
Natural Disaster Emergencies and Situations

(flood, tornado, hurricane, earthquake)

<![if !supportLists]>

<![endif]>

Medical Emergencies and Situations

(illness, injury, medical treatments, intense stress)

<![if !supportLists]>

<![endif]>

Legal Emergencies and Situations

(allegations, family crisis)
No one expects a crisis to hit their family, but they do happen . In Minnesota, prior to the Designated Care Giver Law that has since become the Standby Guardian it was illegal to keep your children in non-relative, unlicensed care for more than 30 days. Minnesota parents now have the power to determine who their children will live with during these special times and rest secure they are safe while they deal with the complex issues and difficulties of life.
For the legal definition of stanby guardian go to:http://definitions.uslegal.com/s/standby-guardian/
Who will this program help?
First and foremost we want it to help children, so that kids are provided immediate support while their families face difficulties.

Disaster relief personnel working in crisis areas to immediately determine placement of children

Single parents facing family crisis or employer related travel outside of local area for extended periods of time.

Families with terminal, chronic or ill significant person Injured persons
What does it cost?
You will need a NOTARY and that is normally free at your local bank and is sometimes available at your pharmacy for no charge.
Where do I find a notary?
Simply go to your local bank. It is usually a free service.
Where is the actual law?
The concept of the law was brought to the Minnesota legislature prior to 2000 by Jodee Kulp and Greg Olson who secured the support of the AIDs community and terminal illness organizations in their state. A special thank you for this initial legislation to MN Rep Barbara Sykora and her hard work in childrens issues.
These laws were originally designed to protect complex children with physical and neurological differences and in response to the AIDS crisis to allow a terminally ill parent to designate a standby guardian to take over the day to day care of a child in the event of a triggering event, such as incapacity, without the parents' rights being terminated. There is a Sense of Congress in the Adoption and Safe Families Act (ASFA) that States should pass these laws:
State by State Information - current data for your state must be researched on your own
http://standbyguardianship.org/pdf/AIA-SBGstate.pdf
Visit www.standbyguardianship.org for more information

Arkansas: AK Code, 28-65-221
California: CA Probate Code, section 2105
Connecticut: CT Statutes, section 45a-624
Florida: FL Statutes, 744.304
Illinois: IL Statutes, Chapter 755, section 5/11a-3.1
Iowa: IA Statutes, 633.560
Maryland: MD Code, 13-903 and 13-904
Massachusetts: MA General Laws, Ch. 201, section 2B
Minnesota: https://www.revisor.leg.state.mn.us/statutes/?id=257B&view=chapter .
Nebraska: NE Revised Statutes, section 30.2608
New Jersey: NJ Statutes, 3B:12-67 to 3B:12-76
New York: NY Consolidated Laws, SCPA, section 1726
North Carolina: NC Statutes, 35A-1370 to 35A-1382
Pennsylvania: PA Statutes, 5602 to 5612
Virginia: VA Code 16.1-349 to 16.1-355
West Virginia: WV Code 44A-5-1 to 44A-5-8
Wisconsin: WI Statutes 48-978
Wyoming: WY Statutes 3-2-108