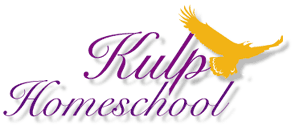 1998-1999 Schedule
Each year our curriculum and schedule changes.
Here's what worked for us in 1998-1999.
Daily Schedule
We start the day off with focused academics and finish it with practical application and fun!
Bible and Character Study
We've traveled through the Kingdoms of Israel and Judah.
From the time of Saul through the time of Christ.
Spaulding - Writing Road To Reading
Reading Works
Pathway Readers
Patterson GrammarWorks Program
Victory Drill Book
Word Smart Vocabulary
From the Roots Up - Latin & Greek
Math U See
Miquon Math
Key Mathematics
Sports play, workout or other aerobic activity
World History & Government
This is time I spend reading aloud
Greenleaf Publishing
Roman and Middle Ages
(GA Henty books, Greenleaf Publishing History,
diaries, Christian heritage books and actual documents and reference materials)
and discussing as the kids take a break.
Practical Units Studies
Growing into Adulthood
Babysitting
Friendships
Human Body/Anatomy
Matter and Energy
Practical Chemistry Experiments
We study Harp, Musicians and Artists.